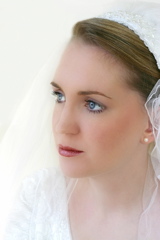 © Kelly Talele

MLKstudios' students frequently express an interest in pursuing careers in wedding photography and we have produced our Guide to the Business of Wedding Photographyfor those people seriously interested in setting up business in this very specialized field.

Our guide covers the essentials that you must give consideration to in setting up and running your business, and assumes that you already have the fundamental photographic knowledge and skills required to take professional-quality photographs. If you do not have professional-level photography skills, we recommend you take our online professional photographic program prior to considering selling your services as a professional photographer.

Areas covered in our Guide to the Business of Wedding Photography includes topics such as:
Your suitability as a wedding photographer
Business entities
Financing your business
Preparing a business plan
Home-based business
Insurance
Copyright
Pricing
Building your portfolio
Marketing
Meeting clients
Contracts
Shooting digital
Preparation and sequences
Traditions and customs
Use the Registration link at left to register then choose Part 1 above to begin. If you are already an online student, there is no need to register, simply use your normal MOPC password to access the guide.